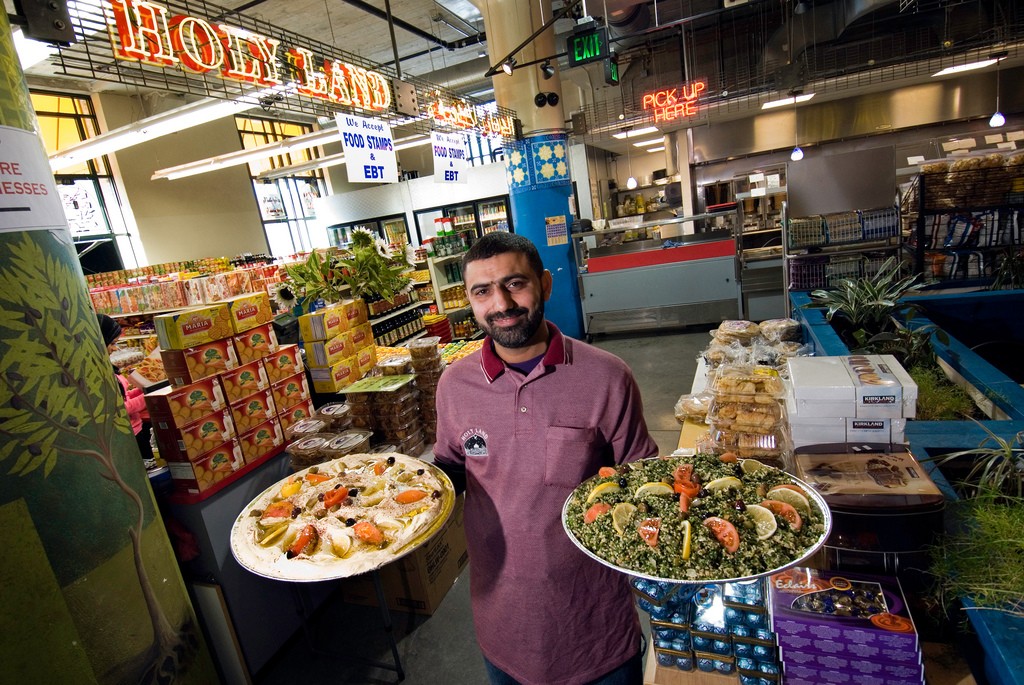 This week is National Small Business Week, which recognizes "the impact of outstanding entrepreneurs, small business owners, and others from all 50 states and U.S. territories." This provides a special opportunity to acknowledge the contributions of immigrant entrepreneurs and immigrant-owned small businesses.
Here are five facts that illustrate the tremendous benefits immigrant businesses bring to our communities:
Immigrants are twice as likely as the native-born to become entrepreneurs.
Immigrants make up 16 percent of the labor force and 18 percent of business owners, but 28 percent of Main Street businesses—those in the retail, accommodation and food services, and neighborhood services sectors.
Between 1990 and 2010, immigrant-owned businesses accounted for 30 percent of the total increase in the number of small businesses.
Immigrants made up 61 percent of all gas station owners, 58 percent of dry cleaners owners, 53 percent of grocery store owners, 45 percent of nail salon owners, 43 percent of liquor store owners, 38 percent of restaurant owners, and 32 percent of both jewelry and clothing store owners as of 2013.
The highest concentration of immigrant small business owners are in California (33 percent), followed by New York (29 percent), New Jersey (28 percent), Florida (26 percent), and Hawaii (23 percent).
Immigrant-owned small businesses are also becoming an important force in the economic revitalization of local communities. Paul N. McDaniel, an Assistant Professor of Geography at Kennesaw State, noted in a report how cities are capitalizing on the potential of immigrant entrepreneurs:
Increasingly, cities and regions looking to stem population decline and stimulate economic growth are seeking to attract immigrants and encourage immigrant entrepreneurship. Immigrants play an outsize role in establishing "main street" businesses (retail, accommodation and food services, and neighborhood services), which are important for generating neighborhood-level economic growth and revitalization. This propensity to start businesses that revitalize neighborhoods makes immigrants attractive to city leaders.
Similarly, researchers in Iowa noted, "Wherever you find immigrant growth you'll find entrepreneurship. Some of the storefront businesses [in Iowa, for example…] would not be there without immigrant entrepreneurs."
A strong, sustainable economy depends on the skills that immigrants bring to our country. Communities should take note of this and ensure that their policies welcome immigrant ingenuity.
Photo by vistalakestreet.