Guest

By Jenny Rejeske, Health Policy Analyst at the National Immigration Law Center In the fall, Jirayut Latthivongskorn—known as "New" to friends and family—will make history. He'll get one step closer to achieving his educational dreams by becoming the first DACAmented student at the renowned University of California-San Francisco School of Medicine. Even as New learns [...]

By Adrienne DerVartanian, Director of Immigration and Labor Rights of Farmworker Justice Like many Americans and aspiring Americans, Juan (a pseudonym to protect his identity) has high hopes for immigration reform. Juan came to the United States from Mexico in 1995. Over the past 18 years, he has migrated throughout the country, cultivating and harvesting many [...]

By Tom K. Wong, Ph.D., Assistant Professor of Political Science at the University of California, San Diego Despite hopes that 2013 would be the year of comprehensive immigration reform, legislation stalled in the House and the year ended without a bill. Since the House reconvened Tuesday, 427 days have passed since the November 2012 elections [...]

David Dyssegaard Kallick, Director of the Fiscal Policy Institute's Immigration Research Initiative A report just released by the Fiscal Policy Institute, Three Ways Immigration Reform Would Make the Economy More Productive shows that legalization of undocumented immigrants, done right, would do three things to increase economic productivity in the United States.

By Sonal Ambegaokar, Health Policy Attorney at the National Immigration Law Center To date, policy discussions regarding immigrants and health care and other benefits primarily focus on negative stereotypes and myths. As a result, the default policy solution to any issue involving immigrants and benefits is to simply deny the benefits, even when the immigrants [...]

By Joan Friedland, Senior Advisor to the National Immigration Law Center New Mexico Governor Susana Martinez has failed in her fourth attempt to persuade the New Mexico legislature to repeal the state's driver's license law.  The law, in effect since 2003, provides access to driver's licenses for eligible applicants, regardless of their immigration status.  This [...]

By Victoria Neilson, Legal Director, Immigration Equality This week the U.S. Supreme Court is hearing oral arguments in two cases, Hollingsworth v. Perry and United States v. Windsor, that will forever change the course of the struggle for lesbian, gay, bisexual, and transgender (LGBT) equality.  While we are hopeful that the Court will strike down [...]

By Lisa Graybill, Visiting Lecturer in Law at the University of Denver Sturm College of Law. In a welcome if overdue move last Thursday, the Department of Homeland Security (DHS) issued new guidance to Customs and Border Patrol (CBP) personnel, directing them not to respond to requests for translation assistance from other law enforcement organizations. The [...]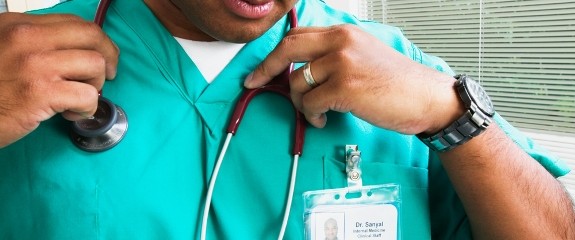 By Jenny Rejeske, Health Policy Analyst National Immigration Law Center The Obama administration's decision to cut access to affordable health care for young people granted relief from deportation hurts everyone. This decision came weeks after the administration initiated the Deferred Action for Childhood Arrivals (DACA) policy, which lifts the cloud of deportation for immigrant youth [...]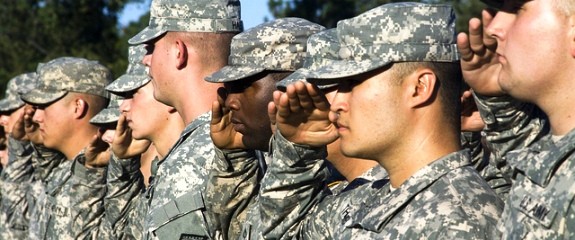 By Brett Hunt, Iraq War Veteran and former Captain in the U.S. Army. "I'm a Cuban refugee who came to this country when I was 10-years-old and flunked the sixth grade because I couldn't speak English." That's a quote that won't surprise many Americans on both sides of the immigration debate.