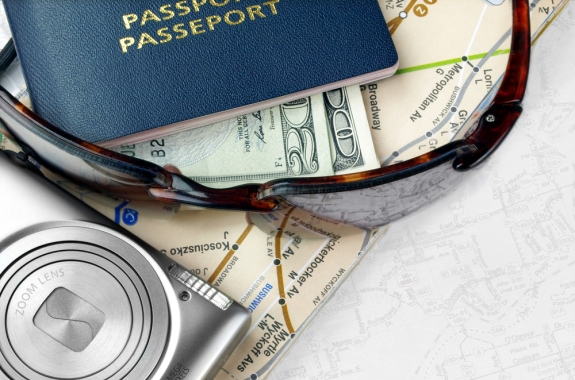 When it comes to the global tourism market, the U.S. is missing out in a big way. So much so, in fact, that the Obama administration has issued two executive orders to address the drop in international tourism revenue. Over the last ten years, America's share of the travel market fell from 17% in 2000 to 12% in 2010—a drop that translates into 467,000 lost jobs, $606 billion in lost spending by visitors, and $37 billion in lost tax revenue. Experts blame the dip on unnecessary visa processing delays and restrictions. But a new bipartisan tourism bill introduced this week seeks to remedy the U.S. tourism slump by reforming some visa processes, making it easier foreign nationals to visit and spend money in the U.S.

The Jobs Originating through Launching Travel Act (or JOLT Act), a bipartisan bill announced this week at a Senate subcommittee hearing, would, in part:
add a pathway for countries to join the Visa Waiver Program (a program that allows travelers from certain countries to enter the U.S. without obtaining a visa in advance),
make it easier for Canadians to travel to the U.S. for longer periods, and
streamline the process for obtaining travel visas for countries not part of the Visa Waiver Program.
Under current visa law, visitors must undergo extensive background checks, pay high fees, and travel often long distances to the nearest U.S. consulate to make their application—all for a visa that is valid for only a year. The JOLT Act would extend the period of visa validity, impose caps on processing times (which can sometimes reach up to 100 days), and institute fee-based expedited processing options for travelers from non-Visa Waiver Program countries.
But the most significant provision of the JOLT Act would be expanding the ways in which countries can become a part of the Visa Waiver Program: It empowers the Secretary of Homeland Security to designate countries to join the program, as long as those countries meet and maintain strict national security requirements.
What could the JOLT Act mean for the U.S. economy?
According to the U.S. Travel Association, if the U.S. recaptures the global share of international travel it enjoyed in 2000 by 2015 and sustains it through 2020, international tourism will add 700,000 jobs and $100 billion to the economy.
However, while many of the JOLT Act reforms are aimed at high-spending countries like China, India and Brazil, a new study points to an emerging market with an even higher spending potential—Mexico. Mexican tourists spent $8.7 billion in the U.S. in 2010—an 8 percent increase since 2009, despite the global recession. Trans-border commercial ties in border regions are particularly strong. The Arizona Diamondbacks, for example, have a ticket office across the border in Sonora, Mexico.
But wherever international tourists may be from, there's no reason the U.S. visa processing system should be so sluggish and restrictive as to deter tourists from visiting and spending money in the United States. Congress would do well to welcome these visa reforms—reforms that promise to produce large revenue gains and job growth for America.
Photo by NAN728.
FILED UNDER:
Economics
,
Executive Branch
,
Hearings
,
international tourism revenue
,
JOLT Act
,
tourism bill
,
U.S. tourism
,
undocumented immigration
,
Visas