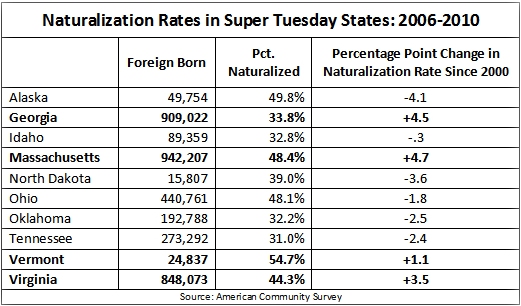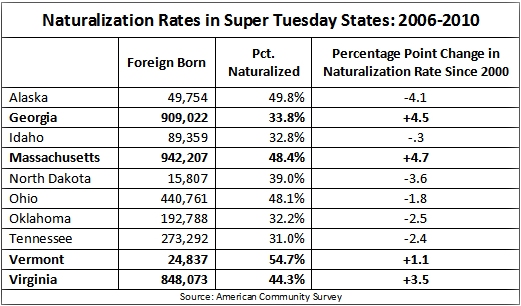 In its March/April issue, Mother Jones Magazine goes "inside the self-deportation movement," exploring "164 state anti-immigration bills and the forces behind them." The concept of "self deportation," popularized by GOP presidential contender Mitt Romney, is central to the philosophy of "attrition through enforcement." The basic idea is that, if you make life hard enough for unauthorized immigrants, they will pick up and leave of their own accord, which means the state will not have to hunt them down, detain them, and deport them.

This is an idea so full of holes that it carries no water. Putting it into practice inflicts massive collateral damage on the economy and the native-born population. Moreover, this flawed idea is being propagated by a relatively small group of hard-line anti-immigrant activists who are using states as laboratories for their ideologically driven experiments. Mother Jones fleshes out these points:
Mother Jones exposes the concept of "self-deportation" for what it really is: a unworkable and cynical "solution" to the problem of unauthorized immigration that doesn't actually solve anything. Driven by anti-immigrant ideology, a small cadre of activists is pushing this absurd concept upon any state lawmaker who is uninformed enough to take it seriously. But lawmakers should educate themselves: "self-deportation" is a dead-end.
Photo by Mother Jones: The Immigration Hardliner Family Tree.
FILED UNDER:
anti-immigration
,
enforcement
,
Nativists
,
Republicans
,
Restrictionists
,
Rhetoric
,
SB 1070
,
Tea Party
,
undocumented immigration