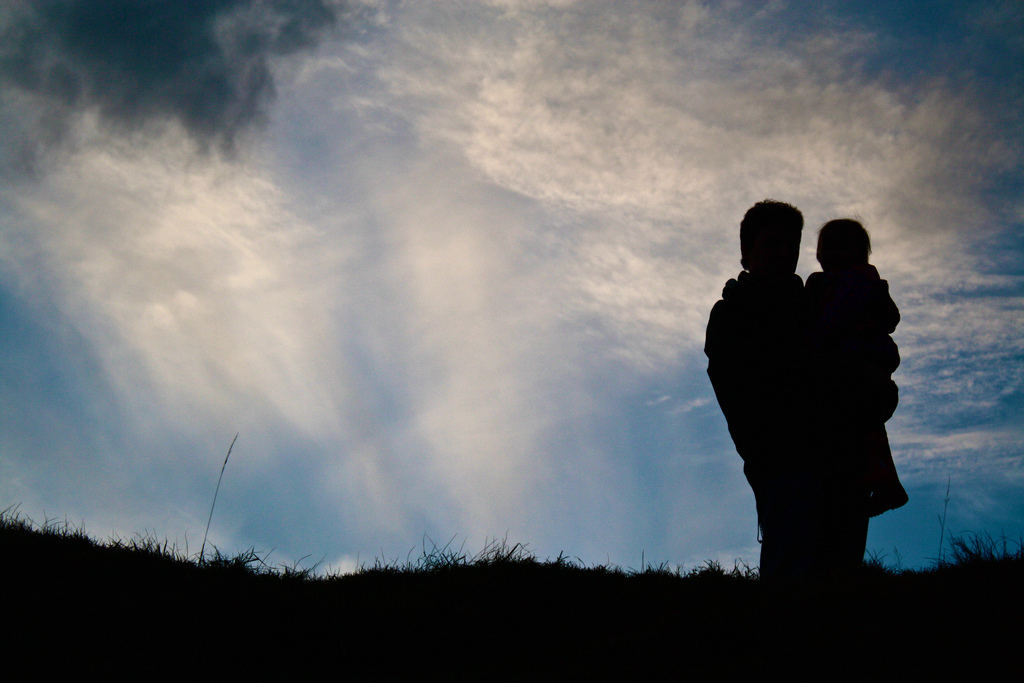 Many of the Central American children who crossed the U.S. border after fleeing their home countries are being placed with family members and sponsors across the country as they await hearings to adjudicate their claims to stay in the U.S., and some states and cities are welcoming them. Georgia Gov. Nathan Deal (R), who released a statement last week saying his state "will show compassion" to the children, said he was touched by the story of a 2-year-old whose parents were killed in gang violence and who was brought to the U.S. to reunite with grandparents. "The child's grandparents, who are legal residents of the United States, brought the child immediately to their home – as any loving grandparents would," Deal said. "We're hopeful the process will work efficiently and the courts can quickly decide who needs to stay and who needs to be returned to their families in their home countries."
Cities and states receiving and welcoming refugees into their communities is nothing new. For individuals and families who have been displaced by different situations, cities across the country have been places of refugee resettlement. Furthermore, cities and metropolitan areas have a recent history of accepting people displaced by a variety of unfortunate circumstances. Almost a decade ago, for example, Hurricane Katrina forced hundreds of thousands of people from their homes in New Orleans and elsewhere along the central Gulf Coast region. Many cities across the South received those families with open arms. As that spirit of welcome continues today, many cities and states are exploring ways to be welcoming and inclusive to immigrants, including refugee children. For example, after meeting with community leaders to discuss Georgia's role in the unaccompanied minor refugee crisis, Deal said, "As a state we will let the federal process work. And during the time it takes to accomplish that, I'm sure Georgians will show their compassion toward these children who have undergone harrowing circumstances."
In Atlanta—Georgia's capital and largest city—Mayor Kasim Reed said his city is welcoming to all, including unaccompanied child refugees. "I would welcome the unaccompanied minors in the City of Atlanta. It's one of the reasons I established the Welcoming Cities Initiative," Reed said, referring to Atlanta's participation in a national program led by Welcoming America. "As an international city, and one with a strong tradition of civil and human rights…Atlanta must lead and do our part to provide humanitarian care for children who are vulnerable while they receive the due process that is required by our laws," Reed further said in a statement.
Other state capital cities are also extending their hand to unaccompanied child refugees, including Denver, Colorado; Des Moines, Iowa; and Columbia, South Carolina. Columbia's mayor, Steve Benjamin, said, "The city of Columbia believes that we have a duty to protect our children and provide for them…regardless of where he or she was born." This week, the Columbia City Council passed a resolution "restating the founding principles of Columbia…to welcome unaccompanied immigrant and refugee children."
"Regardless of what happens in Washington, it is local communities who must act as the moral compass of our nation," Welcoming America Executive Director David Lubell said about unaccompanied children and cities. What many local leaders around the country are offering is a counterpoint to the divisive rhetoric that tends to garner media attention. That local leaders in cities already proclaiming themselves as "welcoming cities" would acknowledge that their communities are welcoming to unaccompanied children is part of their progression towards fully becoming true places of comprehensive welcome and inclusion.
Local leaders are also echoing what polls have already shown—that the majority of Americans say unaccompanied children should be treated as refugees and should be allowed to stay "if authorities determine it is not safe for them to return to their home country." As Lubell said, "In communities from Tampa to Denver to Syracuse, local leaders are expressing their support for unaccompanied children and emphasizing that the values of those they represent require children be cared for and welcomed."
Photo by Andy Mort.
FILED UNDER:
Children
,
featured
,
Mayor Kasim Reed
,
Nathan Deal
,
unaccompanied children
,
Welcoming Initiatives