Amy Grenier
Amy Grenier was the Administrative and Research Assistant at the Immigration Policy Center. Amy has a B.A. in History from Hollins University and an M.A. in Migration Studies from the University of Sussex, where she wrote her thesis on federalism, immigration, and state level activism in the United States. She also studied briefly at Ho Chi Minh International University, where a course on the Vietnamese diaspora piqued her interest in immigrant communities in the United States. Previously, she has interned for the U.S. Committee for Refugees and Immigrants, served as a volunteer coordinator for a refugee charity in the United Kingdom, and worked as a legal secretary for a regulatory law firm.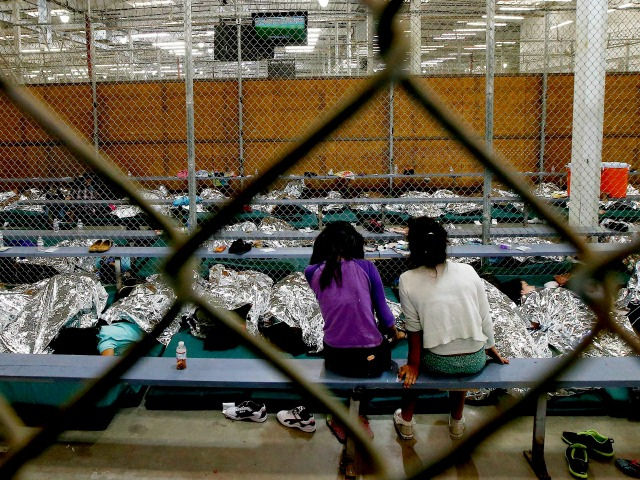 A recent U.S. government report found that the Department of Homeland Security (DHS) deported thousands of Mexican unaccompanied alien children (UACs) under age 14 in violation of its own policies, without adequately screening them for independent decision-making or their fear of returning to Mexico.

U.S. Immigration Customs Enforcement (ICE) will shift its policies regarding transgender adult detainees in its custody according to a memo released last week. While the changes seem positive, they still fall short according to LGBTI and immigration advocates.

Last summer, the flow of Central Americans seeking refuge in the United States—many of them children—reached its height. One of the government's first responses to the increased numbers was to reinstitute family detention, with the opening of a makeshift facility in Artesia, New Mexico, one year ago tomorrow. Today, the flow at our southern border […]

The next poet laureate of the United States is Juan Felipe Herrera, the son of migrant farm workers. Herrera will be the first-ever Chicano poet laureate, signaling, as the Los Angeles Times put it, "…an acknowledgment of the importance of Spanish and bilingual culture in America." Herrera writes in English and Spanish, often using both […]

One form of humanitarian assistance the United States can offer to Nepal, a country now recovering from the 7.8 magnitude earthquake that flattened buildings and killed more than 7,000 people, is temporary protected status (TPS) for Nepalese nationals who currently are in the United States. Last week, several members of Congress introduced a bill, H.R. […]

Since 2009, Congress has instructed the U.S. Immigration and Customs Enforcement (ICE) to maintain 34,000 beds in immigrant detention facilities across the country, a policy known as "the bed mandate." This mandate costs the American taxpayer $5.05 million per day–or $159 a day per immigrant detainee. A new report released this week by Grassroots Leadership […]
The House Judiciary Committee devoted two days this week to the markup of three enforcement-only immigration bills. The legislation would strip much-needed protections from an already vulnerable population–including children and asylum seekers–impact the agriculture industry, place burdensome requirements on small business owners, and cost the American taxpayer a lot of money. The Legal Workforce Act, […]

President Obama requested $1 billion in his fiscal year 2016 budget proposal to address the root causes of unaccompanied children fleeing to the United States. Vice President Joe Biden announced the plan for these funds in a New York Times op-ed, saying that "[a]s we were reminded last summer when thousands of unaccompanied children showed […]
While the President's recent executive actions will help some parents of U.S. citizens, current border removal policies continue to separate U.S. citizen children from their parents, according to a new report by Human Rights Watch. Using data obtained through the Freedom of Information Act, the authors calculated that 15 percent (or 101,900) of migrants removed […]

Last week, the U.S. Department of State announced the launch of its in-country refugee processing program in El Salvador, Guatemala, and Honduras. The program is part of the Obama Administration's response to last summer's influx of unaccompanied children and families fleeing to the United States from Central America and will work to "to provide a […]